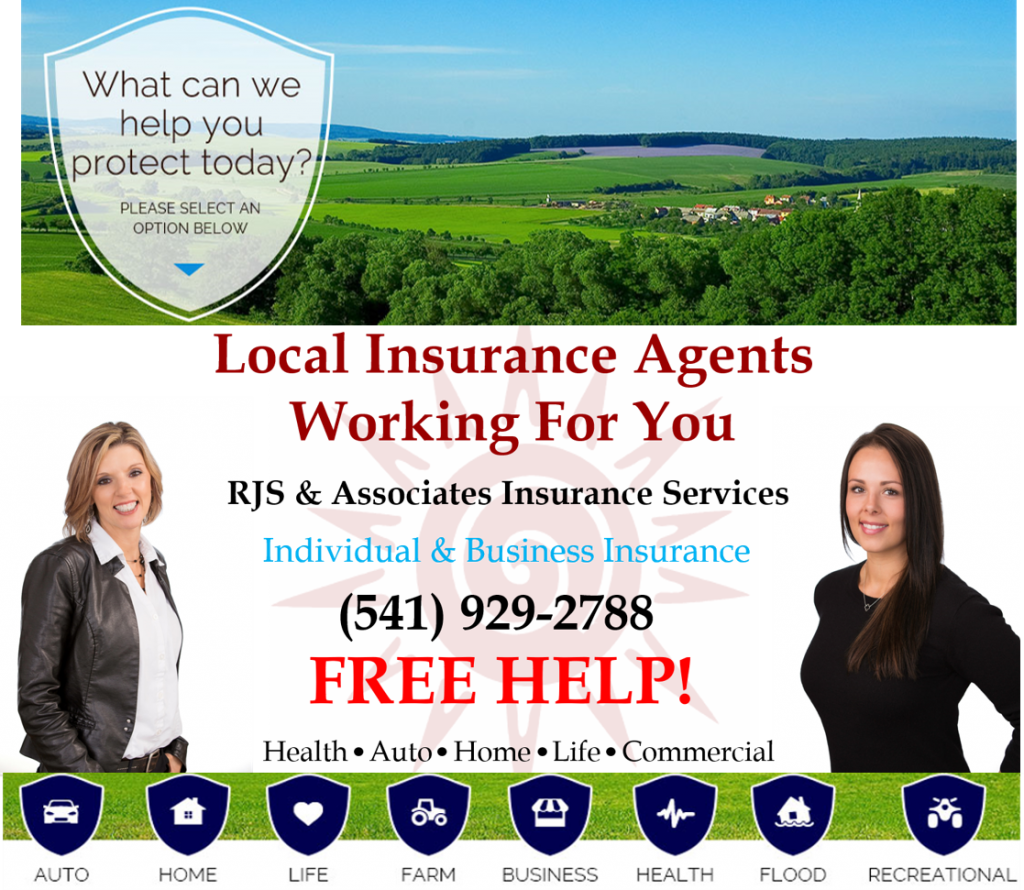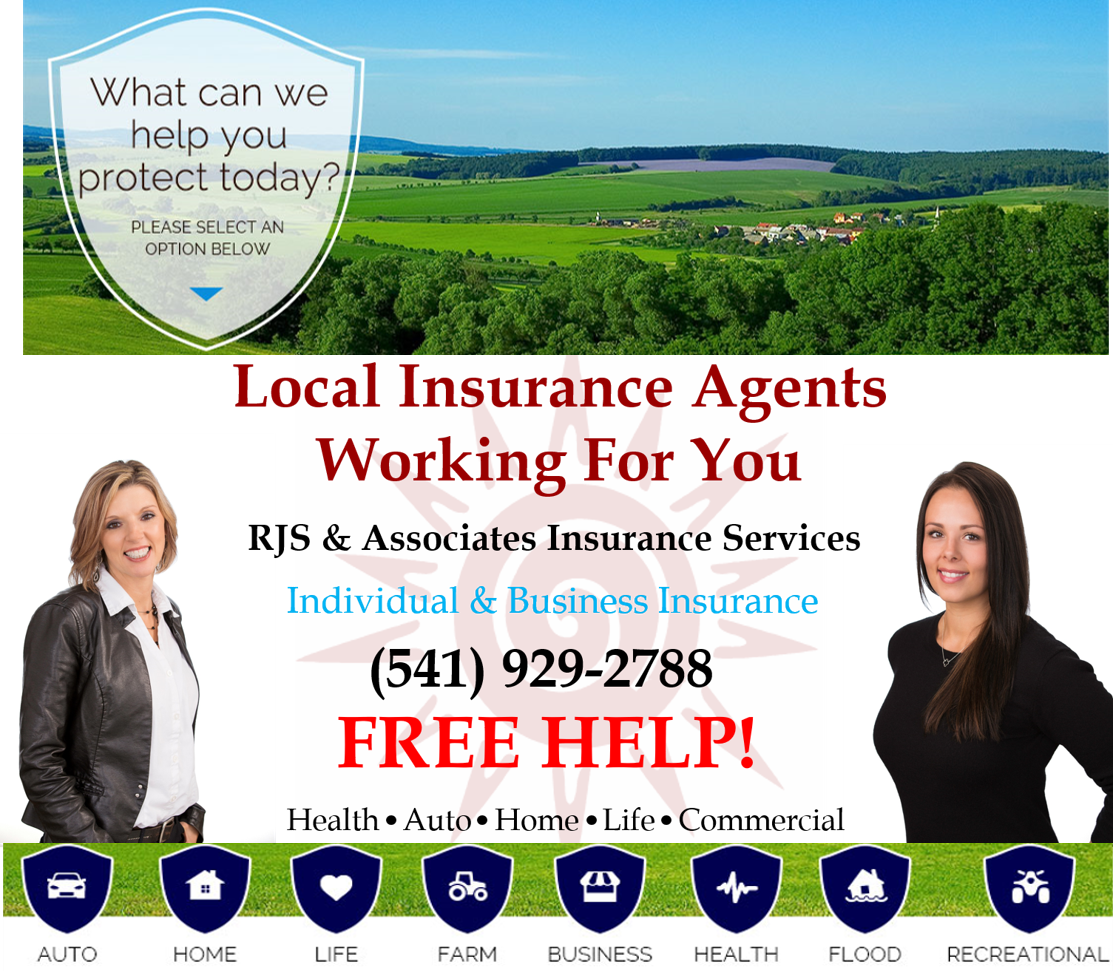 Homeowners Insurance
Our new homeowners policy offers what we believe is the most comprehensive coverage in the industry. We automatically include a host of features not even offered by most insurers. Combine that with our wide array of options, and you can create a policy that fits your exact needs.
Click here to get a quote today!
We are ready to explain your options and help you select the coverage that's right for you. 541-929-2788
The Right Coverage…at a Glance
Contents Replacement Cost
Home Systems Breakdown Coverage – Up to $50,000
Service Line Coverage – Up to $10,000
125% Extended Replacement Cost on Dwelling
$5,000 Building Ordinance &. Law
Contents Replacement Cost
Our policy covers your personal belongings at "replacement cost." Many policies cover your items for only a partial, or depreciated value. Not us. We will pay to fully repair or replace your covered belongings with new items of like kind and quality. In the event of a loss, this coverage could potentially save you thousands of dollars.
Home Systems Breakdown Coverage
We think it's important to help clients protect the home systems and equipment they rely on every day. This unique offering covers a wide range of critical systems, including:
Central air conditioning
Boilers, furnaces, heat pumps and water heaters
Radiant and geothermal heating systems
Backup generators
Solar heaters
Ventilation systems and fans
Electrical service panels
Pool and spa equipment
Central vacuums
Service Line Coverage
You may not realize it, but as a homeowner, you are responsible for repairs to underground pipes and wiring on your property that carry services and utilities like water, power, data and communications to your home. American National is one step ahead of the competition by including service line coverage as part of our base policy. It's just another example of the right coverage.
Renter's Insurance
YOUR HOME. It's more than just where you live. It's where you can unwind at the end of a long day. It's where you entertain friends and family or relax for a quiet night at home. It's where you surround yourself with the comforts and keepsakes that reflect your personal style.
Call or CLICK HERE to get a quote today! 541-929-2788
Our ANPAC Home Safe And SoundSM Renters Insurance gives you the protection of a renter's policy and protects you against many hazards.
Features of our renter's insurance policy include:
Optional endorsement coverage for personal property covered on replacement cost basis (no deduction for depreciation).
$1,000 coverage for loss of jewelry, watches, furs, precious and semi-precious stones by theft.***
$3,000 coverage for computer hardware, software, personal or business.**
$1,000 for business property on or away from premises.***
$2,500 for loss of silverware, silver-plated ware, goldware, gold-plated war and pewterware by theft.**
$2,500 for loss of guns by theft.**
$1,000 coverage for watercraft, including trailers, furnishings and outboard motors.
$1,000 coverage for trailers not associated with watercraft.
Your ANPAC Home Safe And SoundSM renter's insurance policy also pays up to $1,000 for legal obligations due to the theft or unauthorized use of credit cards, or loss to you caused by forgery or alteration of any check or negotiable document.
ANPAC's policy protects you against many hazards including:
Extra Protection Included
As an ANPAC policyholder, your protection package also includes:
Medical payments to others up to $1,000
Physical damage to property of others up to $500
Personal liability protection anywhere in the world
Legal defense
Loss of use
Fire / Lightning
Aircraft
Vandalism
Vehicles
Theft
Windstorm/Hail
Glass Breakage
Water Discharge / Overflow
Explosion
Smoke from Hostile Fire
Riot / Civil Commotion
** This amount or up to 2% of personal property coverage limit, whichever is greater. *** This amount or 1% of personal property coverage limit, whichever is greater. All policies and coverages are subject to exclusions and conditions in the policy itself and any applicable endorsements